Full investigation needed on undercover policing in Ireland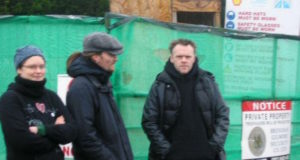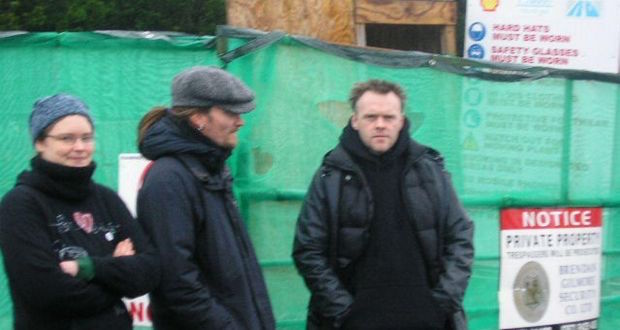 Today, four women deceived into relationships with undercover police in the UK [1,2] have written to the Irish Prime minister, Minister for Justice and Equality, and Minister for Foreign Affairs & Trade.
Their letters [3] ask why they were targeted in Ireland for abusive relationships by UK undercover officers, and demand a full Inquiry into the activity of UK undercover officers in Ireland.
These letters are in response to the secret "report" prepared by the An Garda Síochána in 2011 [4] attempting to justify the activities of undercover police officers from the UK in Ireland.
They highlight the fact that the relationships they had with these officers, which took place in part on Irish soil, have been admitted to be human rights violations [5]. This means the report's claims that police activities in Ireland were limited to tracking "external activists with a track record for violence" are false.
These officers activities in the Republic of Ireland will not be investigated as part of the Pitchford Inquiry into Undercover Policing [6], and so  far, the response of  the Justice Minister and Garda has been to conduct secret, internal reviews into these revelations and to deny their grave  importance [7]. The women are demanding a full and public investigation into the activities of these officers, detailing any offenses they committed in Ireland. They also specifically ask:
Who authorised these undercover operations in Ireland?
Do Irish police hold files on us, and when will we be given access to those files?
How does the Irish state justify foreign police officers having deceptive intimate relationships with women, in violation of our human rights and bodily integrity?
How many more UK police officers operated in Ireland and how many more women were abused by the police on Irish soil?
Kate Wilson travelled to Dublin with her partner, Mark "Stone" (Kennedy) in May 2004 said "The MPS apologised for the violation of my human rights in the UK, but those rights were also violated in Ireland. Someone authorised Mark to take me to Ireland with him, and engage in an abusive sexual relationship on Irish soil. We are asking for answers, and the Irish government is responding with denials and secret reports. That should be of great concern to anyone who wants to believe in accountability and human rights in Ireland"
Mark Kennedy also met up with "Lisa" as she travelled back from protests in Rossport against the Corrib gas pipeline. Lisa was deceived by the police into an abusive relationship with him that lasted six years before she exposed his real identity in 2010. She said "The UK undercover officers crossed borders regularly, and seemingly without oversight. Their operations extended far outside the remit of the current investigations. Was he authorised to continue our relationship in Ireland? Was he being paid? Did the Irish authorities know?"
"Alison" was in a five year relationship with Jenner who she knew as Mark Cassidy. She said "When it was suggested that the Colin Roach Centre send a delegation to the West Belfast Festival in the Summer of 1995, Jenner was keen to offer his van to drive people there. The journey included a stop-over in the Republic of Ireland. Were the authorities there informed that a Special Branch agent was operating in their territory? And if not, why not?"
Key background links
1] The women who made this statement have all been affected by undercover police. 'Alison' had a long term relationship with Mark Jenner,  'Lisa',  and Kate Wilson  (previously under the pseudonym of "Lily") had long term relationships with Mark Kennedy,  and Helen  Steel (previously under the pseudonym of "Clare") had a long term  relationship with John Dines. 'Alison', & 'Lisa' are pseudonyms as they have anonymity upheld by the courts.    https://www.publications.parliament.uk/pa/cm201213/cmselect/cmhaff/837/130205i.htm
2]   These women all made legal claims against  the Metropolitan  Police arising from their deception into long-term  intimate   relationships with police officers who had infiltrated social  and   environmental justice campaigns. These were both human rights claims and common law claims, including deceit, assault, misfeasance in public office and negligence.
3] https://policespiesoutoflives.org.uk/spycops-abroad/irish-inquiry-letter
4] As part of an out-of-court settlement, the Met police issued a comprehensive apology to three of these women (Alison, Helen & Lisa) in November 2015. http://news.met.police.uk/news/claimants-in-civil-cases-receive-mps-apology-138574. The same apology was extended to the fourth woman (Kate) in March 2017.
5] A public inquiry has also been launched covering only England & Wales .https://www.ucpi.org.uk/
6] These women aim to highlight and prevent the continuation of psychological, emotional and sexual abuse of campaigners and others by undercover police officers. 'We come from different backgrounds and have a range of political beliefs and interests, and we are united in believing that every woman, and   every person, has a right to participate in the struggle for social and   environmental justice, without fear of persecution, objectification,  or  interference in their lives.' – from 'Where we stand' Statement.
— end of background information —
Save
Press release: Women write to Irish Government: