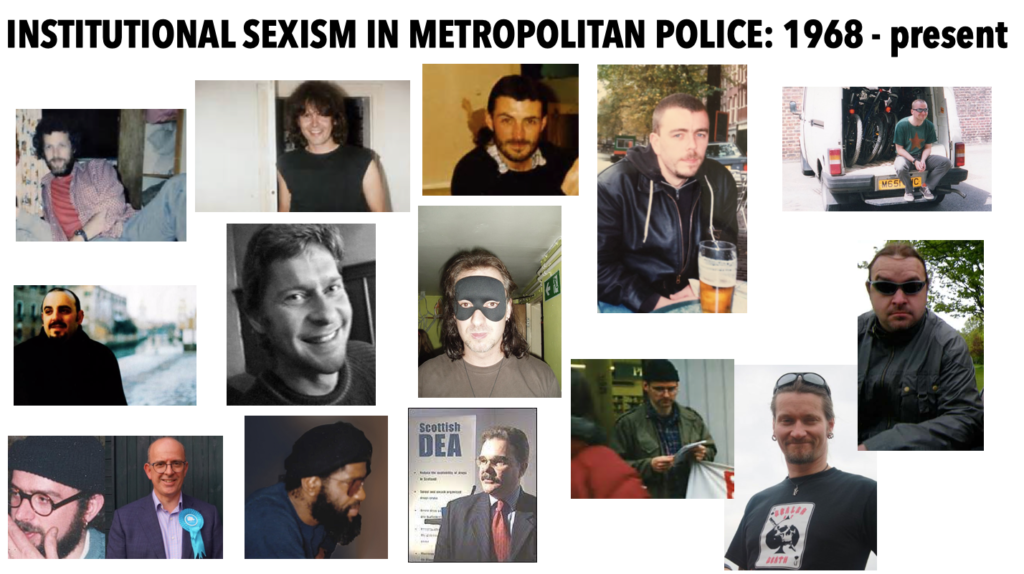 Since the first case was brought against the police in 2011, and the Public Inquiry into Undercover Policing was established in 2015, many more undercover officers have been identified has having engaged in intimate, sexual relationships with women activists and their friends. Most but not all of these are officers who infiltrated progressive political groups. Most but not all were employed by the Metropolitan Police. Here are the names of those in the Met who we know about so far:
'Alan BOND'
Jim 'Sutton' BOYLING
Mike 'Blake' CHITTY
Andy 'Davey' COLES
John 'Barker' DINES
Pete 'Daley / Black' FRANCIS
Rick GIBSON
'Rob HARRISON'
'Mike HARTLEY'
Vincent 'Miller' HARVEY
'Marco JACOBS'
Mark 'Cassidy' JENNER
Mark 'Stone' KENNEDY
Bob 'Robinson' LAMBERT
Antony 'Bobby' LEWIS
'Jim PICKFORD'
'Matt RAYNER
'James STRAVEN'
Carlo 'Neri' SORACCHI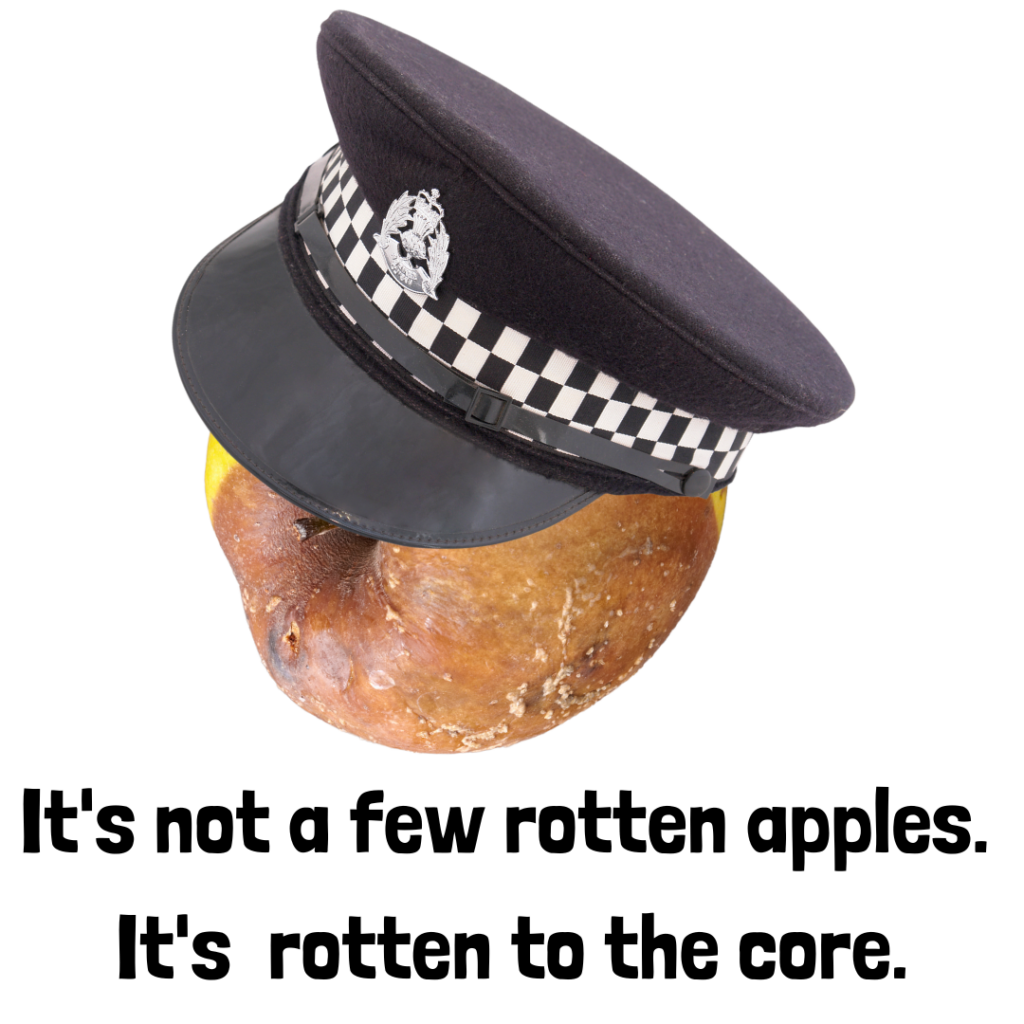 The deployments of these officers span well over 40 years, from Vincent Harvey's infiltration of the SWP in the 1970s, through to Bob Lambert's spying of several groups in the 1980s up to the unmasking of Mark Kennedy in October 2010. The time span of the abuse, and the large number of officers involved completely undermines any suggestion that this was a matter of individual police officers 'going rogue'.
There are no circumstances in which it would be acceptable for an undercover police officer to engage in intimate relationships with either targets or with members of the public under the guise of their undercover identity. From Where We Stand
While the officers are individually guilty of immoral conduct, the command structures (and those who head them) must take responsibility for the abuse committed by their officers. At best, these command structures turned a blind eye, and at worst, they instigated and perpetuated an institutional prejudice against women and against social and environmental justice campaigners, effectively orchestrating and allowing the abuse. Read more: The Command Structures
It's important to understand that:
there are more officers involved than those which relate to these cases;
other legal cases being brought by other groups or individuals may also concern the above officers.
One of the key reasons the people affected are bringing these cases is to expose what has happened, with the aim of preventing it happening to anyone else in the future. Our current assumption is that there are likely still to be undercover officers who are currently in intimate relationships with members of the public and new cases are still emerging. There has not, to date, been a statement or investigation which is full or open enough to give sufficient reassurance that this practice has ended.
We call for a clear and unambiguous statement that the abuse has ceased; the past to be thoroughly and openly investigated; and action and change to prevent these human rights abuses from ever happening again. From Where We Stand
External links about the officers
The following links give information about each of the officers from early reporting of these cases. For more up to date, detailed information about each officer see Undercover Research Group's database.
'Alan BOND'
Jim 'Sutton' BOYLING
Mike 'Blake' CHITTY
Andy 'Davey' COLES
John 'Barker' DINES
Pete 'Daley / Black' FRANCIS
Rick GIBSON
'Rob HARRISON'
'Mike HARTLEY'
Vincent 'Miller' HARVEY
'Marco JACOBS'
Mark 'Cassidy' JENNER
Mark 'Stone' KENNEDY
Bob 'Robinson' LAMBERT
Antony 'Bobby' LEWIS
'Jim PICKFORD'
'Matt RAYNER
'James STRAVEN'
Carlo 'Neri' SORACCHI
Read More