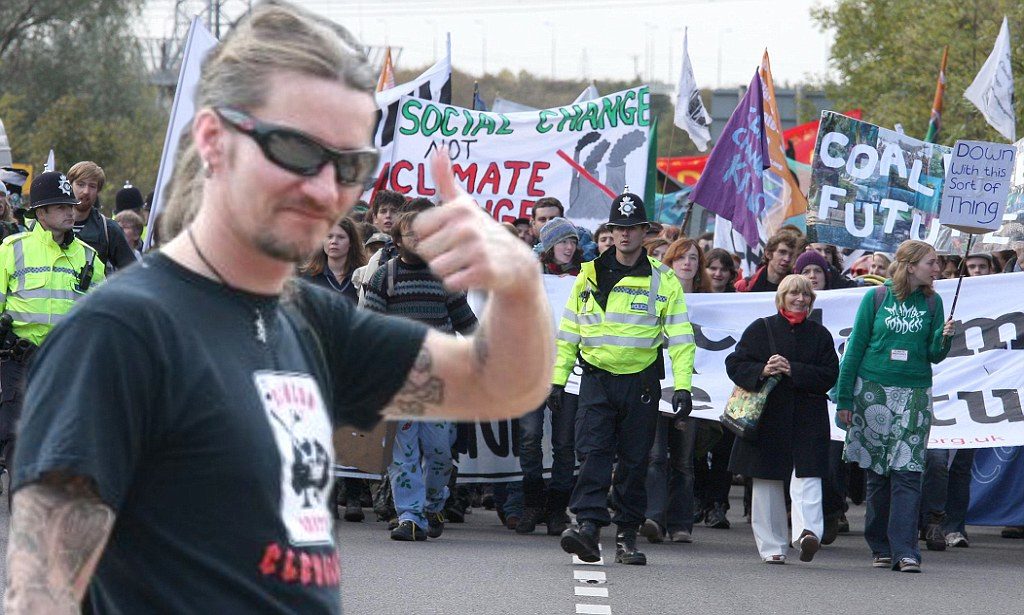 Previously using the pseudonym 'Jane', Eleanor is a core participant in the Inquiry into Undercover Policing. She waived her anonymity in June 2023.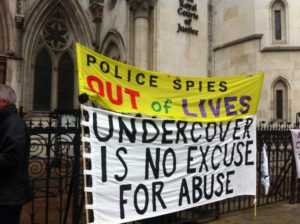 For most of my 20s and 30s, I have been a social and environmental activist – someone concerned with making the world a better place – doing it for love of humanity and our planet. For this, I was infiltrated and abused by an undercover cop, who I thought was one of my dearest friends, and was someone I had, at times, a more intimate relationship with.
I was part of a community of like-minded people, who didn't want to sit back while our planet went up in smoke, but who saw that when you come together, and take action, you can make a difference. Being part of this community, we felt pretty small against the big machines of state and corporations, but I expected there to be undercover police at some of the bigger meetings I went to, or on demonstrations.
I did not expect that one of my best friends of seven years, and comrade in action, Mark Stone, who I lived with for several years in three different houses, was the undercover policeman, Mark Kennedy. This was instinctively too invasive, an abuse of our right to privacy, something that should not happen in a democracy.
It seems these secret political policing units have been one of the main defences of the establishment against the democratic will of the people, reducing their power to address inequalities and injustices. For relatively little money, they can infiltrate people's lives, gain their trust, and undermine what advancements they are trying to make.
These tools belong with abusive dictatorships, not open democracies. And imagine what would happen, if our democracy itself faltered. Recent events such as Donald Trump rising to power in the states has made me realise we are only a few steps away from fascism.
We must take these tools away from the state while we can.
If you quote any of the above accounts, for articles, blogs, or academic research, please let us know. Please respect that while these words appear in the public domain, they belong to people who have had their private lives profoundly abused. Thank you.
More about Eleanor
Interview with Sunday Times – June 2023