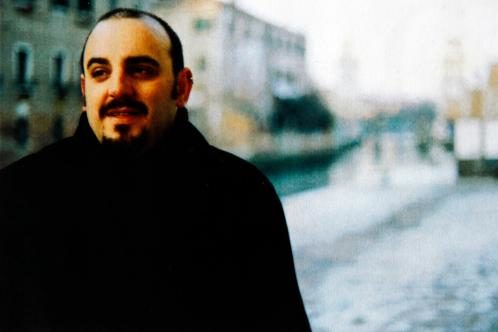 Lindsey is one of several women involved in the ongoing civil cases. She has requested anonymity; this has been upheld by the courts. 'Lindsey' is a pseudonym.
You can follow Lindsey on Twitter: @TheCarouselBaby
In early 2001 I had been out of any kind of activism for a number of years. Some of my friends were still active within the Socialist Party and one evening, while we were out together, I was introduced to a man who had recently become involved with socialist politics.
His name was Carlo Neri – a Locksmith, living in Hackney, East London, and in the short time he had known the crowd of people we were in he had won their friendship and respect.
Carlo had made it clear from pretty much the moment he arrived on the scene that he was very unhappily single, and as friends do they wanted to set him up with a date or two to improve things for him.
Soon after we met we started a relationship. It hadn't been too long since I had exited the most important relationship of my life and Carlo, with his kindness, generosity and easy-going personality worked hard to win my trust. A few weeks later Carlo came to a surprise party thrown for me in my home town, where he met my family and oldest friends – some of whom he developed friendships with himself over the next months. He came into my life to quite an extent, but there were large parts of his to which I was not invited. His family, I was told, were either in Italy or elsewhere in the UK, and so unhappy in their current lives that meeting them was never appropriate. His mates from the Locksmith's shop, who he played football and socialised with outside of his political mates, he clearly wanted separate from his time with me.
Fairly early into our relationship he showed me pictures of a young boy who, he said, was his child from a previous relationship who he was estranged from. Carlo appeared tortured about his lack of contact with his son and asked me what he should do. He kept this secret from our mutual friends (and swore me to secrecy), but as I encouraged him to contact his child he eventually told this secret to more people.
As it turned out this was a genuine photograph of his real child who, when he wasn't with me, he was going home to just a few miles north of his fake flat in Hackney. His wife lived there also – and she was blissfully unaware that while he was at work, much of the time he was with me – shockingly sexist and sociopathic behaviour, which I believe betrays the institutional disregard for women in this overwhelmingly macho undercover unit.
Carlo showed me photographs and used names of several members of his real family – behaviour which doesn't square with his assertion, to the Undercover Policing Inquiry, that he and his family are scared of us 'left wing extremists'. This was an attempt to keep his real name from being revealed by the inquiry.
At the end of the year he booked a surprise trip for us to Venice and it was then that I really committed myself to the relationship, truly believing it was something long-term. This was a high point in our relationship and love was mentioned often.
Just a few months afterward, Carlo disappeared for the first time. Our contact was pretty much daily up until this point, but one weekend Carlo was suddenly un-contactable. After three days of not replying to texts or answering the phone I was worried enough to jump a bus over to East London to call at his flat. There were no lights on and the key I had didnt open the door as it was deadlocked. I was feeling some stress and unease by this point.
He phoned me after four days of silence and told me that his friend (who I hadn't met) was in a bad way and needed him – an explanation that satisfied me (relieved as I was that he was ok).
From this time onward he was more distant. He told me that his mum (in Italy) was ill and Carlo was obviously anxious about her recovery. At the same time I began to feel as if contact with me was burdensome for him. He disappeared again, and it was at this point that I threw up my defences and withdrew from the closeness we had built.
The end of this relationship – which I truly believed was deep and had longevity – was a blow. But the discovery, 15 years later, that this man, who had been important in my life for quite a length of time, was an undercover police officer – sent to report on my friends, and who reported on me and undoubtedly my family also – is devastating.
There are no words to describe the psychological impact of this discovery – on those of us who loved these men and those of us who developed close friendships with them.
More about Lindsey
December 2017 – Article in The Times
March 2021 – Article by Lindsey on FILIA's blog
March 2021 – Lindsey speaking at Media Democracy Festival