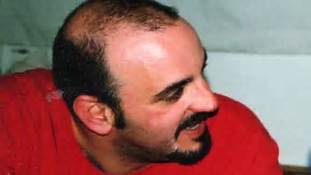 Donna is one of several women involved in the ongoing civil cases. She initially requested anonymity which was upheld by the courts and was known by her pseudonym 'Andrea' until she waived her anonymity in July 2020.
You can follow Donna on Twitter: @Donna__McLean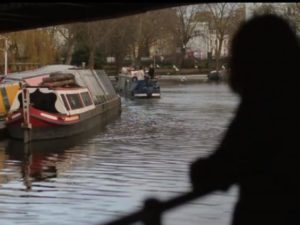 I was tricked into a long-term relationship with the SDS (Special Demonstration Squad) officer who I knew as "Carlo Neri". We met in London in September 2002 at an anti-war demonstration. Neri was a steward at the march and on that day he was with friends I knew socially and through work – who just happened to be trade union activists and anti-racism campaigners.
Carlo and I were inseparable; within six weeks he'd moved in with me. We lived together for two years and in that time we got engaged and talked about having children. My family and friends loved and trusted him too, and he became very much central to all our lives.
Neri left me after appearing to have a breakdown, during which he disclosed trauma and domestic and sexual abuse within his family. This trauma was re-emerging and deeply troubling him. Leading up to his final disappearance from my life, he went missing several times and threatened suicide. This had a massive impact on my life and my well-being.
It was in the summer of 2015 that I discovered that Neri had in fact been leading two lives: one with me, as a locksmith and leftwing activist, and the other with his wife as a highly trained police officer, operating in the so-called elite SDS, a secretive unit within the Metropolitan police.
For over a decade I had no inkling that the man that I had lived with was in fact a state spy. It was activists and researchers who had suspicions about Neri's sudden disappearance and put all the fragments of this strange jigsaw together. They provided me with unquestionable proof that Neri was an undercover police officer, his profession documented on his marriage certificate and his children's birth certificates. To be invited to join this elite unit, it was a prerequisite to be married and to have a stable home to go back to when the long undercover deployment – or "deep swimming", as they referred to it, ended.
The impact of the discovery has been profound. It has re-opened old and painful wounds, which never quite healed. This real-but-not-true person has come back into my life – uninvited. When this happens, when your life narrative becomes a fiction, time itself becomes fragmented. There's a ripple effect. It impacts your family, your relationships, your career, your health. There are still many missing pieces, questions unanswered and a huge sense of loss.
Before my old friends got in touch in 2015, a decade after I had last heard from Neri, I had read the book Undercover by Guardian journalists Rob Evans and Paul Lewis, which laid out in meticulous detail how undercover police infiltrated political groups. The eight women whose cases against the Metropolitan police were settled in November 2015 tell their stories here.
The similarities between their stories and my own are astonishing. This was no accident, no "rogue" officer taking advantage here. This was systemic. It was institutional misogyny. It was state-sponsored abuse of women.
It is largely due to the wisdom, friendship and emotional support of this inspiring group of women and my solicitor, Harriet Wistrich, that I have been able to navigate this landscape, as to do so alone would have been unimaginable.
Several of us are still engaged in legal cases against the police, and the resounding apology given to the eight women has not eased this path. Our fight for truth and justice continues.
More about Donna
January 2016 – Guardian article was published at the time of Carlo Neri's exposure.
January 2016 –  BBC news report from the same time.
January 2016 – Newsnight  broadcast (see above).
September 2016 – Donna spoke as 'Andrea' for the first time publicly (transcript word document) at the 'Blacklisting, Bullying & Blowing the Whistle' conference, Greenwich, London. You can download a Word transcript of this talk.
May 2017 – Donna as 'Andrea' had an opinion piece published in Comment is Free in the Guardian
March 2019 – Donna as 'Andrea' calls for a new public inquiry in Scotland in the Scottish Left Review.
March 2019 – Donna as 'Andrea' writes for International Women's Day in the Morning Star
December 2020 – Donna speaking at the RMT's London Transport Regional Council
March 2020 – Donna's article in Dope 13 magazine
March 2020 – Donna's article in Morning Star about institutional sexism in police
January 2022 – Extracts from Donna's memoir Small Town Girl in Guardian
February 2022 – Interview in Daily Mail about Donna's memoir Small Town Girl
February 2022 – Interview on BBC Woman's Hour about Small Town Girl
If you quote any of the above accounts, for articles, blogs, or academic research, please let us know. Please respect that while these words appear in the public domain, they belong to people who have had their private lives profoundly abused. Thank you.