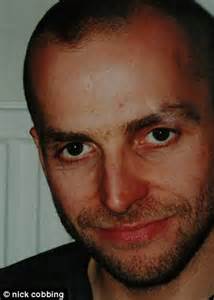 Rosa was involved in the case taken by the eight women. She requested anonymity; this has been upheld by the courts. 'Rosa' is a pseudonym.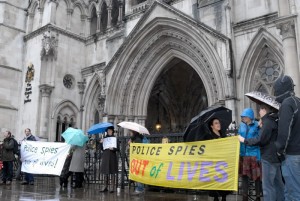 I was in a relationship for 9 years with a man who initially introduced himself to me as a fellow activist, Jim Sutton. We moved in together.
Months later, I weathered his mental abuse when he claimed to be suffering a breakdown, and I searched for him for a year and a half when he went missing. I clung to my sanity when my tracking exposed that he did not exist, while he emailed me riddles, telling me to speak to no one.
Then he walked into my work. The new tales he told me – of being the partner I knew and slept next to every night, the misunderstanding of his deployment, that he was the only one, that our country doesn't spy on peace or green movements, of being a turncoat and needing my help to escape the police – they were more believable than the truth.
The unlikely truth was this: my life partner was fabricated by the state. He never existed. I was pregnant within two weeks of his reappearance and bore children by the actor, a random police officer, who had played my partner. A stranger planted in my political movement, one of many, trained to undermine both everything I stood for and my traumatised self.
He used his professional skills of deception and manipulation to try to control my feelings and actions. He had me isolated from all my friends, comrades and associates, and I lived in an abusive relationship with him. I eventually escaped to a women's refuge with my children.
Once they have you conceive by them, they permanently have a surveillance officer placed in your life, who can never be removed as he gains legal voting rights in your family. The operation never ends.
Looking at what little we have uncovered of the 100 officers deployed, I believe there are many more families and children affected. I have been damaged and traumatised for ever by my relationship with Jim Boyling. He has fathered children with me who never asked to be tainted by the extreme levels of state abuse and manipulation.
Both he and his police handlers are responsible for generations of damage. The police have yet to extend their apology to my children or even refer to them in the apology given by Martin Hewitt.
I am angry after all we have lived through.
Rosa's interviews
May 2018 – Rosa's interview on BBC Radio 4 Today.
May 2018 – Rosa on BBC news.
June 2019 – Wales Online detailed article about Rosa's story.
If you quote any of the above accounts, for articles, blogs, or academic research, please let us know. Please respect that while these words appear in the public domain, they belong to people who have had their private lives profoundly abused. Thank you