Police Spies Out of Lives is supporting this group by hosting this page
Affected by undercover policing? We need your help to help others who might soon find out they have been infiltrated.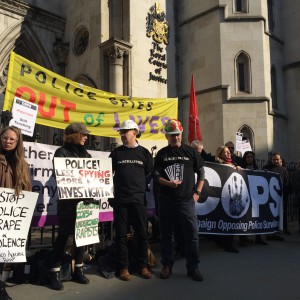 We are people who have ourselves been closely affected by undercover police infiltration. We are putting together a printed and online resource to share our experiences and those of others, to help people who are newly finding out that they too were targeted.
We would like to hear about your experiences of discovering that someone you knew was an undercover policeman. We want to hear from people who had relationships with undercover officers, were friends, or comrades.
For more information about how to contribute, go to this page.
Affected by undercover policing? We want to hear from you