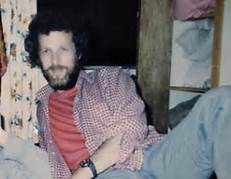 Lizzie has requested anonymity; this has been upheld by the courts. 'Lizzie' is a pseudonym.
Having met Mike Blake in the early 1980s through her association with an animal rights group, and believing him to be a fellow activist, Lizzie had an intimate relationship with him between October 1985 and May 1987.
In May 1987 Mike told Lizzie her he was going to the United States to work for the summer, but then ceased all contact with no explanation.
Two years later in 1989, he reappeared and more than once tried to re-establish their relationship. The attempts foundered.
Lizzie last saw Mike Blake in 1993.
For more information about Mike Chitty, see URG's profile.