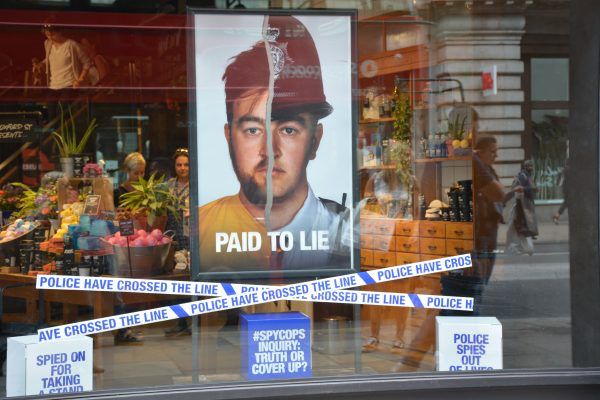 ONGOING CAMPAIGNS
Police Spies Out Of Lives campaigns for proper investigation of past abuses by undercover police and for change to ensure they stop. We call for genuine accountability, transparency and responsibility by state and police.

Our campaigns are designed to raise awareness and to enable everyone to take action together. Our main campaigning focus is around:
There have been significant gains. Among them have been a historic apology by the Metropolitan Police; the forcing of a public inquiry into undercover policing; the exposure of the identities and activities of some undercover police officers.
But there is still a lot to do. The UK government has failed to outlaw relationships between undercover officers and their targets. The names of most undercover officers have not been revealed. Most material held by the police on those spied upon has not been released.
We can make those in power take responsibility. We can hold them to account. We can create lasting change.
---
Get involved however you can – write letters, get your trade union branch to affiliate, attend solidarity rallies and demonstrations, share information, talk about the issue, maintain the pressure.
Working together we can bring justice for those affected by undercover police, and create a future in which everyone is free to work for positive change without fear of state abuse.