In July 2020 'Andrea' waived anonymity. Her real name is Donna McLean.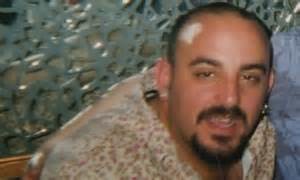 Andrea story in her own words was printed in two articles by Union News this week. She is one of the women targeted for long term intimate relationships by an undercover officer. It is part of a pattern of institutional sexism, where officers used women to shore up their fake identities and gain trust with activists. In the first article she tells the story of being targeted by Neri, an undercover officer. In the second article, she writes about the impact of discovering he was an undercover officer.
The trauma of discovering your ex partner was an undercover policeman is huge, and their stories deeply personal. It enormously brave for her, like the other women before her, to share her story publicly. It is these women's stories that are proving to be our most powerful tools to stopping these abuses happening again.
She talks about the strength of their relationship. "We were inseparable. Within six weeks he'd moved in with me. It felt right, and three months later we got engaged." The relationships these officers had whilst undercover were often very serious for the women involved, as the officers played the role of the perfect partner.
She tells the now familiar story of the breakdown that Neri faked before he left her, which was devastating for her. He even used the emotionally manipulative tool of telling her he was going to kill himself.
Andrea talks about the effect of discovering Neri was an undercover officer "When this happens to you, when your narrative becomes a fiction, life itself becomes fragmented. There's a ripple effect. It impacts on your relationships, your work, your family, and when you start to uncover the truth, you still find out only a part of that truth. It is an enormously cruel thing to do."
Andrea reflects on why this happened to her – why she was one of many women used by undercover police in this way. "I don't know why I was chosen. Wrong place, wrong time? A mere convenience? It seems I provided a cover so that this man could infiltrate the trade unions and movements that he was sent to spy on."
Many of the undercover officers that have been revealed so far had deceitful intimate relationships while undercover. These relationships shored-up the cover-stories of the officers – by definition the undercover officers had no real background, friends or family, and by having a relationship with a trusted female activist, they would be accepted into their target groups more readily.
In conceding the a previous similar case, the police admitted that supervising officers had been negligent and had acted improperly in causing or allowing the relationship to happen. It was not the actions of rogue officers, but instead had been authorised or allowed to happen by the supervisory structure. This reveals a sexist mind-set, that it is ok to abuse women like this, to shore up the identity of an undercover officer.
It is the bravery of women like Andrea speaking up, which is revealing the extent of this abusive practice, and the institutional sexism that surrounds it. The Pitchford Inquiry into Undercover Policing MUST officially recognise this institutional sexism for it to change. We have seen the power of the McPherson Inquiry recognising racism in the Met, and this is what is needed to cause real change and to stop women's lives being abused like this in the future.

Save
Save
Andrea speaks out revealing institutional sexism around undercover policing