As the news filters through about the police's most recent attempt to have the Public Inquiry into Undercover Policing shrouded in secrecy, two public meetings will take place in London this week: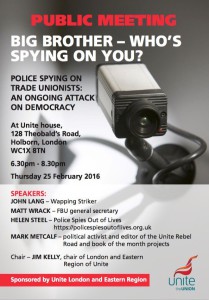 Thursday 25 February: Police Spying on Trade Unionists: an oungoing attack on democracy (6.30pm in Holborn – further information here)
Helen Steel will be one of the speakers.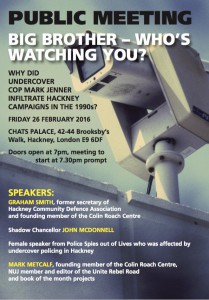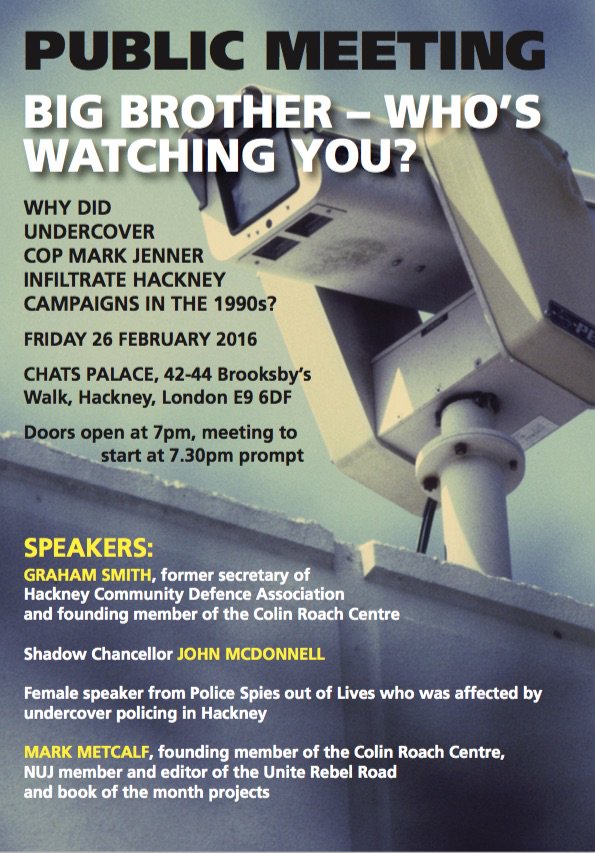 Friday 26 February: Hackney and Undercover Cop Mark Jenner (7pm in Hackney – further information here)
Mark Jenner had a relationship with 'Alison'; she spoke to the Hackney Gazette last week.
Both Alison and Helen are still being given the 'Neither Confirm Nor Deny' stance from the Met over their ex-partners, despite the police also having apologised to them and five other women last November.
As the police try to take their shameful Neither Confirm Nor Deny stance into the Public Inquiry to cover up their wrongdoing, it's clear that public knowledge of their actions needs to grow – public meetings like these are a crucial part of this.
It's time for the police to do more than apologise – it's time for them to COME CLEAN.
Public Meetings this week re #spycops – Trade Unions and Hackney