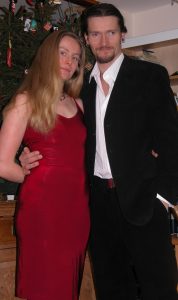 Stories of undercover officers having relationships with activists have shocked the nation. On October 3rd, there is an important hearing in a case being brought by Kate Wilson against the Metropolitan Police. It concerns human rights abuses committed through her intimate relationship with Undercover Officer Mark Kennedy. Read on to find out all you need to know to support her in this case.
Take action
If you want to show your support:
Come to the demonstration outside the court before the hearing

(please note that the venue has now changed – to Court 73 at the Royal Courts of Justice, so we'll now be demonstrating in the Strand at 9:30am!)

Attend the hearing – don't forget to inform us you want to do this
Follow and share what is happening on social media – FB: policespiesoutoflives, Twitter: out_of_lives, #spycops, with live tweeting from us and our supporters on the day
Write a message of support, like the statement from La Via Campesina, for us to read out loud on the day. Or record your message, in your own voice, and send it to us to play! Our email address is contact@policespiesoutoflives.org.uk
Other ideas: …… organise solidarity actions….. help us campaign on the issue….. write about our case…. link to your existing campaigns….
Hear Kate and her legal team talk
On the very evening of this case, in central London, hear Kate and her legal team talk events in court, and what will happen next – not to be missed for those who want to understand more about this landmark case. Book tickets here
Background reading
Understand what is about to happen in the hearing
In Kate's own words, the why the IPT must allow the case to continue
Recent press coverage (1, 2) of the police admitting that they undercover officer Mark Kennedy's managers knew about his relationship with Kate
Further details of background of Kate's case
Kate Wilson's human rights hearing: what you need to know