I am really pleased the Inquiry has confirmed what everyone has known since May last year.
The man who deceived me into a sexual relationship when I was a teenager was an undercover police officer. The name he gave me, Andy Davey, was fake. Today he has been confirmed by the Undercover Policing Inquiry as 'HN2', Special Demonstration Squad officer Andy Coles.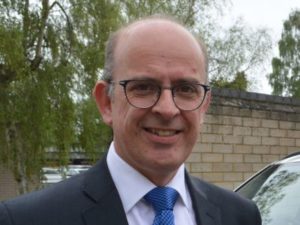 As soon as his name was made public last year he resigned from his position as Deputy Police and Crime Commissioner for Cambridgeshire. However he is still a Peterborough City Councillor and a school governor.
The fact that he hasn't stepped down from these posts is an affront to the decent people of Peterborough. I am sure they would not have voted for him had they known of his shameful, abusive past.
Even his most ardent defenders on the council must concede that he has been exposed as someone who, given power over others, chose to abuse it for his own personal, sexual gratification.
During his deployment, 'Andy Davey' was regarded as predatory and sexually aggressive towards women. He is not fit to be in any position of public trust, not as a councillor and certainly not as a school governor.
The Metropolitan Police, his employers at the time of his deployment, issued an apology to women who were abused by other SDS officers:
"It has become apparent that some officers, acting undercover whilst seeking to infiltrate protest groups, entered into long-term intimate sexual relationships with women which were abusive, deceitful, manipulative and wrong."
Assistant Commissioner Martin Hewitt went on to say: "I acknowledge that these relationships were a violation of the women's human rights, an abuse of police power and caused significant trauma," and "relationships like these should never have happened. They were wrong and were a gross violation of personal dignity and integrity."
Lawyers for the Met have acknowledged more recently that these relationships violated women's human rights, including 'Article 3' (i.e. the right to "freedom from torture, inhuman or degrading treatment"). This is an 'absolute' right, which should not be breached in any circumstances.
The officers of the Special Demonstration Squad, Andy among them, breached it repeatedly. He has compounded the damage he caused back then by refusing to acknowledge it now. He has made no attempt to explain or apologise, either to me or the Peterborough electorate.
He has privately told some people that the facts about him are 'fiction'. His resignation as Deputy PCC last summer demonstrated a certain level of awareness on his part that he wasn't fit to hold that office. Continuing to act as Conservative Party Councillor and to maintain positions of trust around young people is a foul insult, not just to me but to the people of Peterborough, and abused women everywhere.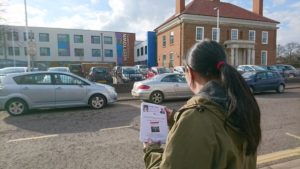 Today's confirmation makes his arrogant and desperate stance untenable. He must do what anyone with humanity and decency would have done long ago. He must resign.
'Jessica'
PS: I've been waiting for almost a year for the Inquiry to confirm Andy's identity. 'Alison' has been waiting far longer. She was one of the women given an apology by the Met in November 2015. The name of the man she had a relationship with, Mark Jenner, or 'Mark Cassidy', still has not been confirmed, by the Inquiry or by the police.
'Andy Davey' aka 'HN2' confirmed as being Councillor Andy Coles