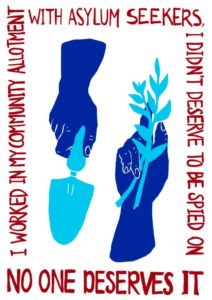 Some of the women who ended up in relationships with these undercover officers did not consider themselves to be "activists" or "organisers". They weren't involved in any of the groups the police wanted to collect intelligence about. They weren't privy to those people's plans and actions. But they were somehow on the periphery of the scene or movement that the police were interested in.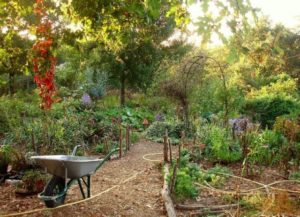 But, looking back, it seems that what happened to me is what they've been calling "collatoral damage" – I was in the wrong place at the wrong time, I was a convenient target and being in a relationship with me meant that nobody questioned him.
This appears to have been a common tactic used by SDS officers. They sometimes formed relationships with women purely to build up their 'legend'. These women are only finding out (some of) the truth now, many years after they last saw their former "boyfriends".
I worked in my community allotment with asylum seekers