We all have a right to campaign for change without fear of state abuse.
Today, we give you a sneak preview of our new postcard campaign. We'll put up a different image each day for the next week; there are eight images in total.
Each postcard tells the story of one of the movements that was targeted for infiltration by these abusive police units. The accompanying text explains a little about the group's politics and activities, and some of what is known (so far) about the spying they suffered.
Both postcards and posters will be available for sale from next Wednesday, 14th February, onwards. Watch this space for details.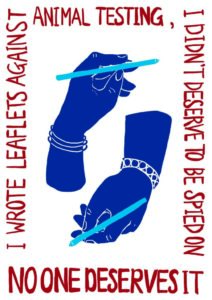 We tried to raise public awareness about the pharmaceutical companies involved in this cruel and unnecessary suffering.
On Saturdays, we used to stand outside our local branch of Boots and hand out information.
We would often write our own leaflets to get the message across.
Our group attracted all sorts of people, including a guy who harassed several women and ended up manipulating his way into a relationship with the youngest activist in our circle.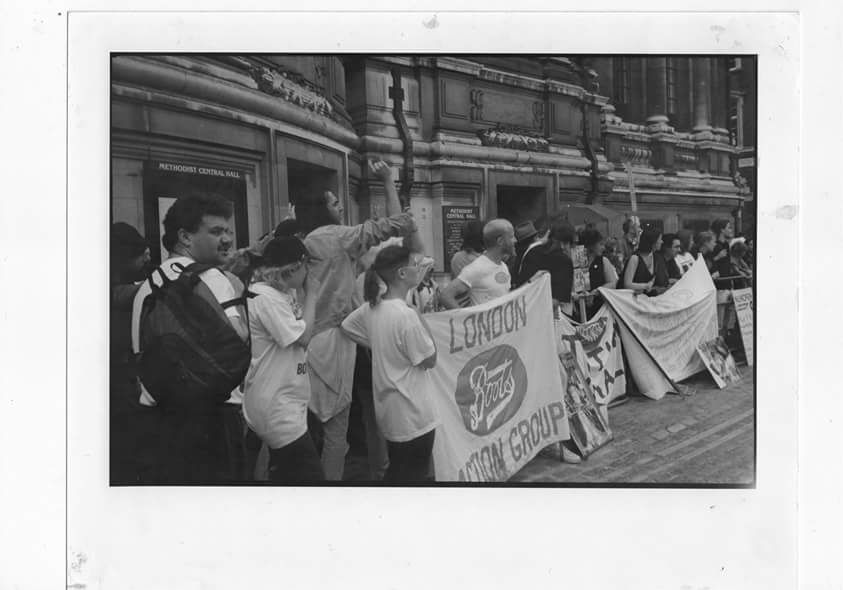 London Boots Action Group picket, early 1990s
No one deserves to be spied on!