After the success of our main case, where the women won an apology from the Met Police, and the Police withdrew their defence, we are now supporting other people who have been affected by the relationships with undercover police, through legal action against the Police, and through the Public Inquiry into Undercover Policing. These include the following people from the Cardiff Anarchist Network, we are hoping you will support at their demo outside their court hearing on Tuesday 7th June.
Solidarity Picket with people affected by relationships with undercover police
11am Tues 7th June, Royal Courts of Justice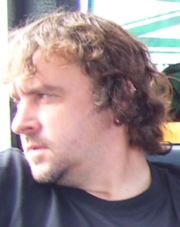 Following the infiltration of Cardiff Anarchist Network by an Undercover Police Officer calling himself "Marco Jacobs" a number of activists are taking legal action against South Wales Police and the Metropolitan Police in an attempt to hold the system to account.
Since they first filed an application in court, both sets of Police lawyers have attempted to obstruct justice, giving a "Neither Confirm Nor Deny" defence of all aspects of Officer Jacobs deployment.
At 12noon on Tuesday 7th June there will be a Case Management Hearing at the Royal Courts of Justice.
Join us in a Solidarity picket of the court before the hearing starts at 11am.
Can't make the picket?
Share our social media messages, or make your own to show your support.
Solidarity picket demanding police disclose evidence