On Tuesday 20th April, the final hearing begins in Kate Wilson's legal battle against the Metropolitan Police. over the use of intimate and sexual relationships in covert operations. This hearing before the Investigatory Powers Tribunal (IPT), will be the climax of an epic ten-year battle for the truth.
Thousands of pages of secret documents have been disclosed to the Tribunal and will be examined in an open hearing which seeks to establish the full extent of the human rights breaches, and the extent of the involvement of senior officers in those abuses. The police are expected rely on a claim that poor supervision allowed the abuses to take place without the knowledge of senior police officers.
Kate Wilson said:
"The police want us to believe that a top intelligence unit was so incapable of interpreting basic human interactions that they had no idea that we were boyfriend and girlfriend. I just don't believe that. My relationship with Mark Kennedy was documented in great detail in their secret reports for over 18 months. I am one of many dozens of women deceived into this kind of relationship by deployed undercover police officers. They used sex with women to gather 'intelligence'. The evidence suggests a 'don't ask, don't tell' approach by senior officers embedded in a culture of misogyny and mission creep. I have no doubt that the police are institutionally sexist."
The Police have already admitted that the sexual relationship breached the Human Rights Act [1]. They have also admitted that five other undercover officers violated Kate's right to private and family life [2].
The Tribunal will hear evidence about what commanding officers would have known; the scale and scope of the intrusions; and how the practice of undercover police officers deceiving women into sexual relationships as part of their intelligence gathering operations amounts to sexist discrimination by the Metropolitan Police. They will be asked to consider whether their use of such wide-scale, secret, political-policing operations against protesters was lawful or necessary in a democratic society.
The case raises issues of immense public interest, and after representing herself for 12 months, Kate is very grateful to be represented pro bono by Charlotte Kilroy QC, assisted by Freshfields Bruckhaus Deringer, since early this year.
The hearing will start at 10am on 20th April 2021, in Court 76 at the Royal Courts of Justice and scheduled to run until 28th April [3].
Online Joining Instructions
For the best experience, you should download and install the latest version of Google Chrome and use the link below. Click on "Join From Your Web Browser" and enter the Conference Alias and your name. Then enter the pin and wait for the host to join:

https://meet.video.justice.gov.uk/go/bfdabca3-b9b9-4601-856f-b739c1a56a99/

Conference Alias: hmcts518@meet.video.justice.gov.uk

Alternatively if you are unable to attend the CVP conference via video format, the CVP also supports attendance via a dedicated telephone line number;
Phone number: +44 2036088838
Voice conference ID: 25798335#
For more detailed instructions please use this link

Technical Difficulties
If you have any difficulties joining, please contact the Court via 0330 8089 405 and state issues attending the hearing via CVP. Further help can also be found on the Gov.UK guidance pages .
---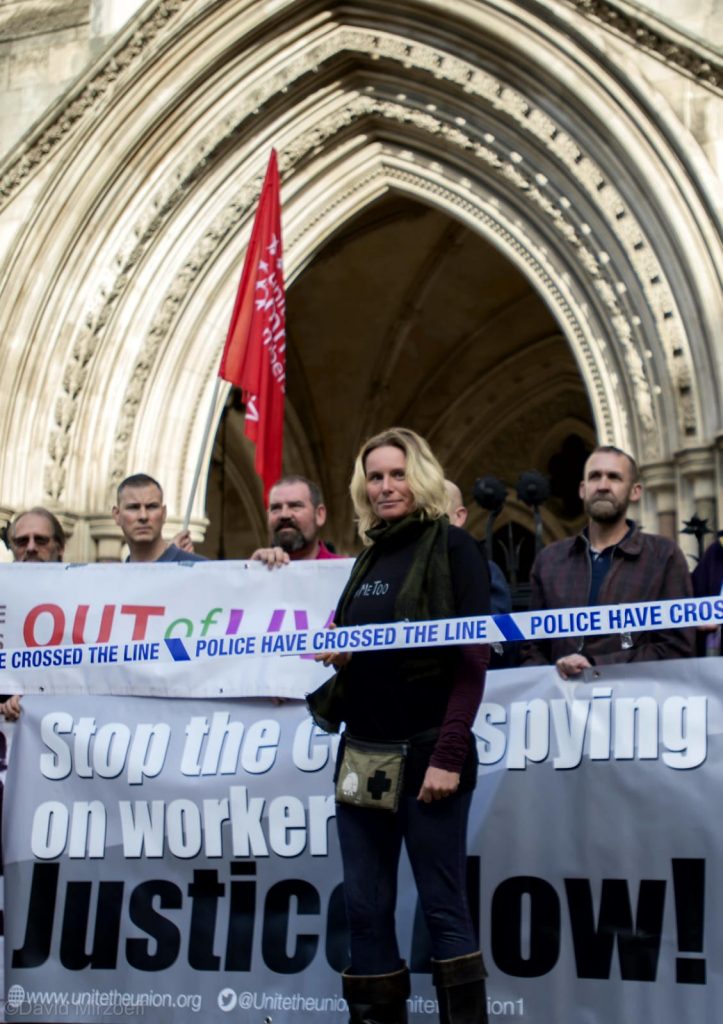 [1] In a highly significant concession in their written defence of this case, the police accepted that Mr Kennedy's relationship with Ms Wilson a breach of Article 3 of the Human Rights Act, which protects the "right to live without torture or inhuman or degrading treatment", but that the "severity" of this violation was increased as a consequence of the complicity of his handler. They also admit violating Article 8 – The right to a private and family life; Article 10 – The right to freedom of expression. https://www.thejusticegap.com/17885-2/ . Article 3 (EHCR) is an unqualifiable right. There are no circumstances where breaking it can be lawful. How far up the chain of command complicity in those violations went remains a matter before the Court.
[2] In October 2020 the police further admitted that the actions of Jim Boyling, Mark Kennedy and the undercover officers known only by their cover names "Jason Bishop", "Rod Richardson", "Lynn Watson" and "Marco Jacobs" also violated Ms Wilson's Article 8 rights, and that the intrusion into her private and family life by undercover police was disproportionate and "unnecessary in a democratic society".
[3] Court 76 has a maximum capacity of 20 people, not including judges and court staff.
Final showdown in Kate Wilson's IPT case – starts Tuesday 20th April 2021