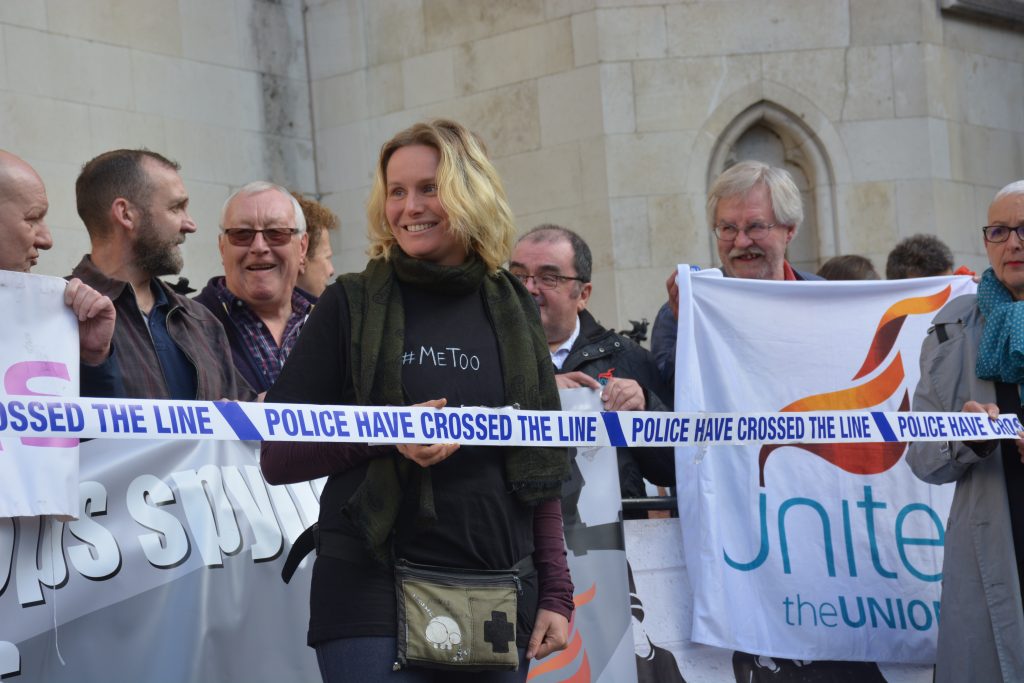 Kate Wilson's Human Rights claim against the Metropolitan Police in the Investigatory Powers Tribunal (IPT) over relationships with undercover police officers is entering the final straight, with what is hoped will be the last pre-trial hearing taking place today, Monday 15 March, at 10am at the Royal Courts of Justice.
Among other issues, this case will examine sexist discrimination within the Metropolitan Police Service (MPS), and the systematic disregard for women's fundamental human rights between 1998 and 2010. The claim refers to the actions of a number of officers serving in the secret political spy cops units, the SDS and NPOIU during that time. This hearing comes as public concern over the police's failures to take issues of sexism
and gender violence seriously is particularly high.
The hearing will set a timetable and directions for the final trial which is to take place in just 5 weeks time.
Matters for deliberation at Monday's hearing include the police's decision to seek not to present oral evidence from their only witness, Sir Stephen House, which would mean he is not cross examined.
Sir Stephen House came out of retirement in January 2019 to become Deputy Commissioner of the Metropolitan Police just days before signing a sworn statement of truth on the first of four witness statements he has made in this case. However the police now claim that Sir Stephen should not be cross-examined because he has no first hand knowledge of the case and is too busy to give evidence.
Kate Wilson commented that she once again feels "deeply let down by the Metropolitan Police in their handling of this case. My claim includes allegations of sexist discrimination and deals with the sexual abuse of women by serving police officers. The police have not only failed to present any former or current police officer with first-hand knowledge of the events in question as a witness, but now insist that the only police witness has 'better things to do' than answer under oath to the Tribunal for the highly questionable claims he has made."
The final trial in this case is due to take place between 19-28 April 2021.