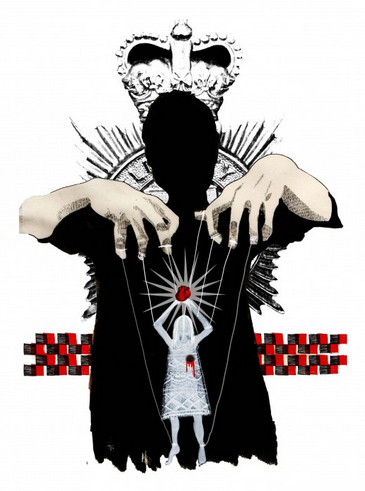 This article was originally written for STRIKE! Magazine.
Police Spies Out of Lives was formed, at the beginning of 2012, as a support group for eight women who were deceived into long-term intimate relationships with undercover police officers.
The women have been pursuing a legal battle against the Metropolitan Police and the Association of Chief Police Officers for over three years now. They brought this action to not only uncover the truth for themselves but to prevent the continuation of psychological, emotional and sexual abuse of campaigners and others by undercover officers. There have been victories and defeats along the way, but the struggle for an acknowledgement of the damage caused and measures to ban this from ever happening again continues.
Looking back, we now know that police spies formed relationships in order to infiltrate campaign groups from at least 1984. The police, echoed by the media, have tried to frame the constant stream of revelations about their actions as a historical problem caused by the'now disbanded' rogue Special Demonstration Squad. Although this Special Branch unit was closed in 2008 it's operations were already being expanded from 1999 by the National Public Order Intelligence Unit. Which in turn merged with NECTU in 2011 to form the current National Domestic Extremism and Disorder Intelligence Unit (NDEDIU) run by SO15, the Met's Counter Terrorism Command.
We have called for the past to be thoroughly and openly investigated, so that the damage may be acknowledged, those responsible may be held to account, and that as a society we may come to terms with what has happened and heal the wounds that have been inflicted. To date, this has not happened.
Over 15 official inquiries by the police and government bodies, including the ongoing Operation Herne, have failed to hold any undercover officer or their bosses accountable for the damage they have wreaked on individuals and groups. Theresa May announced last March that there will be a public inquiry into undercover policing which should begin this year. We demand that this fully investigates the role of senior police officers in encouraging and sanctioning the forming of relationships by undercover officers.
In the High Court, the Met have constituently tried to evade giving any evidence relating to undercover policing by claiming this falls under a 'policy' of NCND, neither confirm nor deny. Successful arguments by the women's lawyers demonstrated that no such policy exists and the Met were forced by the judge to confirm that Andrew Boyling and Bob Lambert were police spies. The latter has been named in parliament as having planted an incendiary device in a Debenhams store in 1987, one of three simultaneous arson attacks causing millions of pounds worth of damage, for which two animal rights activists were jailed.
He rose to become a Detective Inspector in Special Branch, and supervised other spies who infiltrated groups such as Reclaim the Streets, anti-fascist groups and campaigners against genetically modified crops. A police whistleblower has also directly implicated Lambert in police attempts to spy on, smear and discredit Steven Lawrence's family's campaign about the police failure to investigate Stephen's racist murder in 1993. He is now at the centre of a campaign by Islington Against Police Spies to have him sacked from his position as senior lecturer at the London Metropolitan University's John Grieve Policing Centre.
NCND was maintained, however, by the police regarding undercover cops Mark Jenner and John Dines. Helen Steel, who had a two-year relationship with Dines, said: "It is disgusting that the police continue to hide behind NCND even though the Judge acknowledged that the evidence we had collected was strong and it appeared on the face of it that the police were just delaying the inevitable confirmation. Rather than apologise for the abuse inflicted on us, the police's attitude towards this litigation is creating still more distress. Their continued attempts to hide behind NCND and refuse to provide any acknowledgement of the extreme pain they have caused, greatly aggravates the original violation."
The case against Mark Kennedy concerns relationships he formed after the Human Rights Act came in to force in 2000, as such the police have pushed for these cases to be held in the secret Investigatory Powers Tribunal unless the women are able to appeal the decision. At every stage the Met have sought to obstruct justice being done. The CPS recently announced that it wouldn't be bringing criminal proceedings against the undercover officers who deceived women into relationships. But the women continue their fight for truth in the civil courts.
We are also calling for a change in the law to prevent this abuse from ever happening again. There are no circumstances in which it would be acceptable for an undercover officer to engage in intimate relationships with either targets or members of the public under the guise of their undercover identity. However, senior officers and some politicians are attempting to maintain a 'never say never' position. Recent Select Committee hearings on the Regulation of Investigatory Powers Act (2000), which governs undercover policing, have failed to include any changes to its Code of Practise to prevent the forming of relationships.
Politicians have pointed to the fact that this document refers in turn to the College of Police's Code of Ethics which was updated in April 2014 to include the guidance to "not establish or pursue an improper sexual or emotional relationship with a person with whom you come into contact in the course of your work who may be vulnerable to an abuse of trust or power." But the Code of Ethics is just a set of guidelines, the breaking of which is dealt with internally. We are calling for a complete overhaul of RIPA. The Court of Appeal judged that: "In the present context, there is no doubt that, in enacting RIPA, Parliament intended to override fundamental human rights." We stand with all those whose lives have been affected by undercover policing and fight for the defence of everyone's right to participate in the struggle for social and environmental justice, without fear of persecution, objectification, or interference in their lives.
The fact that parliament and the police have resisted meaningful change and that these relationships have taken place repeatedly, despite being morally wrong and unjustifiable, demonstrates a institutional sexism (women have been used to shore up undercover identities, without regard for those women's right to a private life) and an institutional prejudice against members of the public who engage in social justice and environmental campaigning. Both these forms of institutional prejudice must be challenged and stopped; each has reinforced the other.
We call for: a clear and unambiguous statement that the abuse has ceased, and will never, in any circumstances, be permitted; the past to be thoroughly and openly investigated; and meaningful action and change to prevent these human rights abuses from ever happening again, including stronger support for whistle-blowers and greater protection for rights of association and expression.
Until these things happen, we have no reason to believe that these abhorrent abuses have stopped, or that the police acknowledge their actions are wrong, and that they must change. We welcome allies who wish to engage with the above issues in this spirit of democratic empowerment.
Secret Police, Secret Powers, Secret Abuse