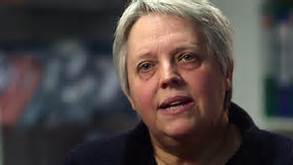 Harriet Wistrich (solicitor for this case) will be a guest speaker at the following event in London, part of the Southbank Centre's Revolutions literature series.
Undercover: the true story of Britain's secret police
Thursday 29 August 2013 – 7.00pm
Level 5 function room, Royal Festival Hall, London
Tickets £8 plus booking fee; concessions available – advance booking recommended
Discover the truth about the Special Demonstration Squad, a top-secret operation to monitor British 'subversives'.
The purpose of the organisation was to keep tabs on environmental activists, anti-racism groups and animal rights campaigners.
Award-winning investigative journalist Rob Evans, co-author of Undercover, and lawyer Harriet Wistrich, currently representing eight women who are bringing a civil claim against the Metropolitan police for emotional trauma after having relationships with undercover policemen, discuss the psychological challenges and the human cost of a lifetime of deception – and whether it can ever be justified.
Full details via  Southbank Centre (please note the actual event takes place at the Royal Festival Hall)
Harriet Wistrich speaks at Southbank / Royal Festival Hall – 29 August 2013