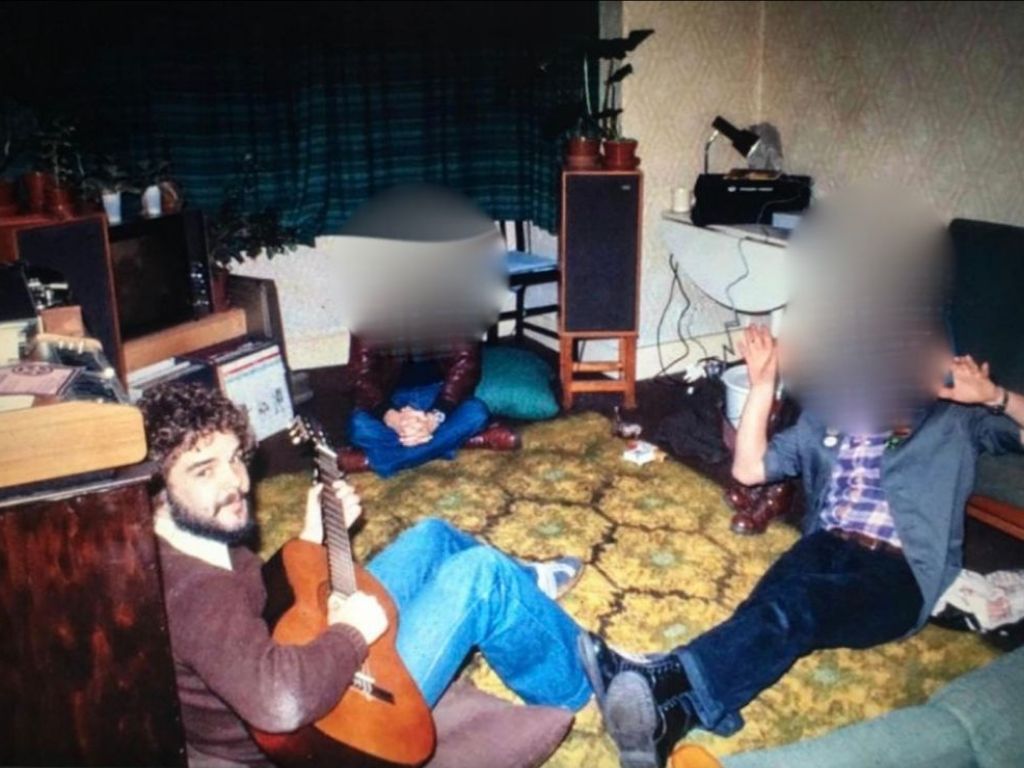 Yesterday evening the UCPI released the real name of the former Special Demonstration Squad officer known as HN354 – 'Vince Miller'.
His real name, Vincent James Harvey, has been released several months after he was questioned by Counsel to the Inquiry, David Barr QC, during the last Inquiry hearings in May 2021.
The Inquiry Chair, Sir John Mitting, initially refused to name Harvey after describing his deployment as 'unremarkable', despite the fact that he initially admitted to two fleeting sexual relationships with activists who he had spied on in his cover identity. A year later Harvey, in his witness statement to the UCPI, mentioned two more instances of sexual contact with members of the public whilst undercover. Why he neglected to mention them before is of concern and brings his credibility into question.
Barr's questioning of Harvey was a tense moment in the Inquiry's proceedings. One of the women 'Madeleine', who had a relationship with 'Vince Miller' in 1979, significantly disputed Harvey's testimony. 'Madeleine' gave compelling evidence that she had a relationship with Harvey that lasted months, only ending with his disappearance from the activist scene.
'Madeleine' commented on the release of Vincent Harvey's name:
"Using the name of a dead child 'Vince Miller' infiltrated my life and the lives of my friends for the purposes of secret political surveillance on behalf of the UK state. For three years he abused our right to privacy and betrayed our trust. He lied to us and manipulated his fake identity to gather information as he took key active roles within our group. Harvey exploited his false persona for his own gratification and deceived me and three other women into sexual relationships. He reported detailed information on every aspect of our lives – including physical descriptions of a deeply personal nature. As a spy, 'Vince miller' effectively sought to undermine the fight against racism and fascism and the struggle to create a just and equal world. In spite of later having a senior high-profile career within the NCIS, with photos of him in the public domain he hypocritically sought anonymity, to protect his privacy after abusing ours. As his real identity and his past deceptions are revealed, Harvey can no longer hide behind anonymity and is now exposed to the public gaze. Unable to protect himself from public embarrassment and judgement, I hope Vincent Harvey reflects on his past actions and today feels a deep sense of shame."
Harvey had given 'Madeleine' and other activists a tale of woe of his early life in a children's home with resultant psychological damage – a tactic used by many of these officers to bring their targets emotionally closer, but at the same time prevent questions about their past.
All of the women that PSOOL represent were manipulated by similarly sorry tales.
Kate Thomas at Birnberg Peirce Solicitors said "Madeleine, and all of our clients, welcome the publication, at last, of Vince Miller's real name – Vincent James Harvey. We encourage anyone with information about this man in either of his guises that is of potential assistance to those affected by undercover policing to come forward to the Inquiry or Birnberg Peirce Solicitors as soon as possible, as the evidence relevant to the period in which he served is being heard now."
Harvey rose through the ranks of the police service, becoming Tactical Services Director of the UK National Crime Intelligence Services (NCIS, later to become SOCA).
In the early 1990's Harvey led the Met's Operation Pragada, an investigation into allegations of sexual abuse and indecent images of children in Lambeth care homes. The Independent Inquiry Into Child Sexual Abuse (IICSA) concluded that 'Opportunities to identify networks and links between offenders were missed by detectives'. (1)
Speaking on behalf of the NCIS in 2000, Harvey referred to criminal families, saying 'These are thoroughly unpleasant people who don't mind using any technique if it furthers their own cause' (2). Ironically, the same judgement could be made about the SDS officers and their managers.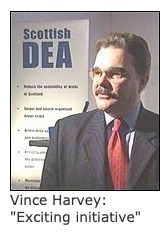 We again call upon the Inquiry to release names and photographs of the undercover officers. Without these, to jog the memories of members of the public who encountered these spies, we will never know the full extent of their deployments into campaign groups and their impact upon the public.
PSOOL continues to work for an end to the sexual abuse of members of the public by undercover officers.
---
(1) https://www.iicsa.org.uk/reports-recommendations/publications/investigation/lambeth-council/part-k-conclusions-and-recommendations/k1-conclusions
(2) http://news.bbc.co.uk/1/hi/uk/1044604.stm
UNDERCOVER POLICING INQUIRY (UCPI) RELEASE REAL NAME OF HN354 'VINCE MILLER'