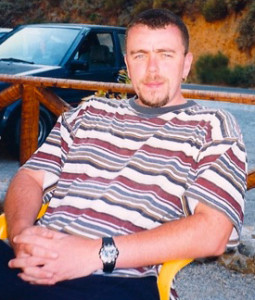 A statement from Peter Francis, former undercover officer turned whistleblower, confirms that Mark Jenner (aka Mark Cassidy) was "100% one of my fellow undercover SDS Police Officers". The High Court had controversially allowed the Metropolitan Police to hide behind their 'neither confirm nor deny' stance regarding Jennner – who deceived 'Alison' into a 5 year relationship before disappearing from her life in 2000.
Alison said living with a police spy has had an "enormous impact" on her life and "impacted seriously" on her ability to trust.
"This is not about just a lying boyfriend or a boyfriend who has cheated on you," Alison said. "It is about a fictional character who was created by the state and funded by taxpayers' money."
Mark Jenner's boss was Bob Lambert, who is the focus of a campaign to have him removed from his current position as a criminology lecturer at the London Metropolitan University.
Continue reading "Mark Jenner confirmed as '100%' SDS undercover cop by whistleblower" →