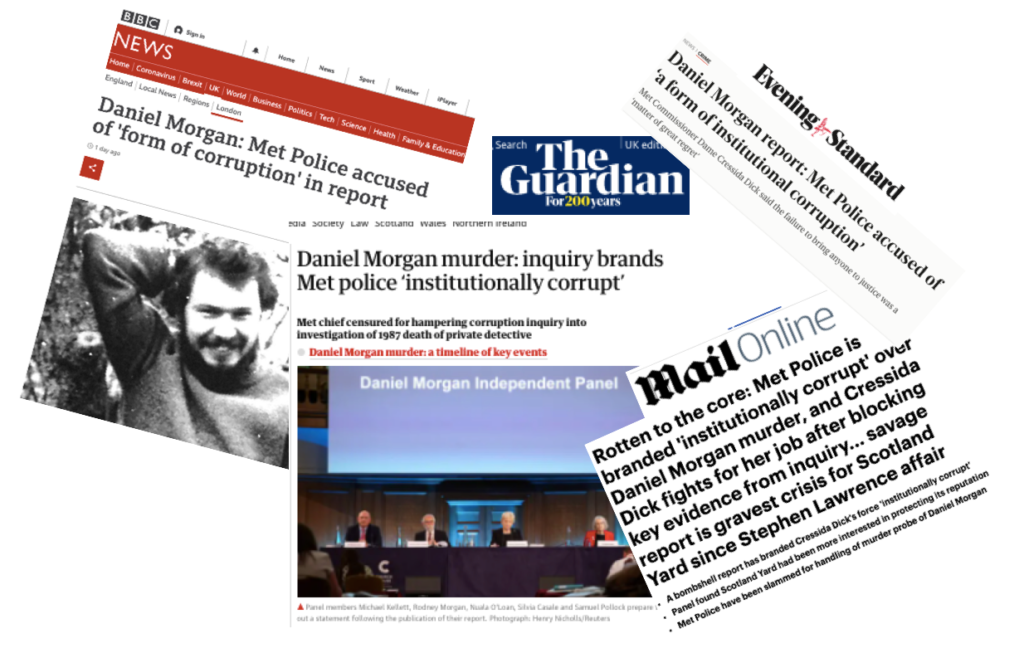 The women in Police Spies Out of Lives are inspired by the Morgan family's 34-year fight for justice for Daniel, and downhearted that their battle has not seen a murder conviction. We hope that Alastair and his family are able to find at least some peace after the panel's publication, which has vindicated their arguments, over many years, that police incompetence and corruption was directly responsible for the Met's failure to convict Daniel's murderer.

We, as a group of women who have also struggled to hold the Met to account, have experienced police obstruction in our legal cases. They attempted to have our cases struck out, have withheld and even destroyed documentation, and resisted any disclosure.

We have faced a police service with an attitude of defensiveness and reputational self-interest and we support the panel's recommendation that protections for police whistleblowers must be strengthened. As the Daniel Morgan Independent Panel report took eight years instead of one, so the Undercover Policing Inquiry (UCPI) has shifted from reporting after three years to what will be a possible ten years (in truth, no-one knows) – with delays caused primarily by police requests for anonymity.

Daniel's case has direct comparisons to the experiences of some of the family justice campaigns who are involved in the UCPI. When families tried to hold police to account for their actions, or to their word that they would investigate their family's murders properly – Met officers spent their time and resources spying on their justice campaigns. Many of these murders also remain unsolved.

To delay closure and excuse wrongdoing is to compound the victims trauma. This behaviour does not tally with apologies and expressions of regret offered by senior police. We send love and solidarity to the Morgan family. Your fight is our fight and vice-versa.
Solidarity with the family of Daniel Morgan