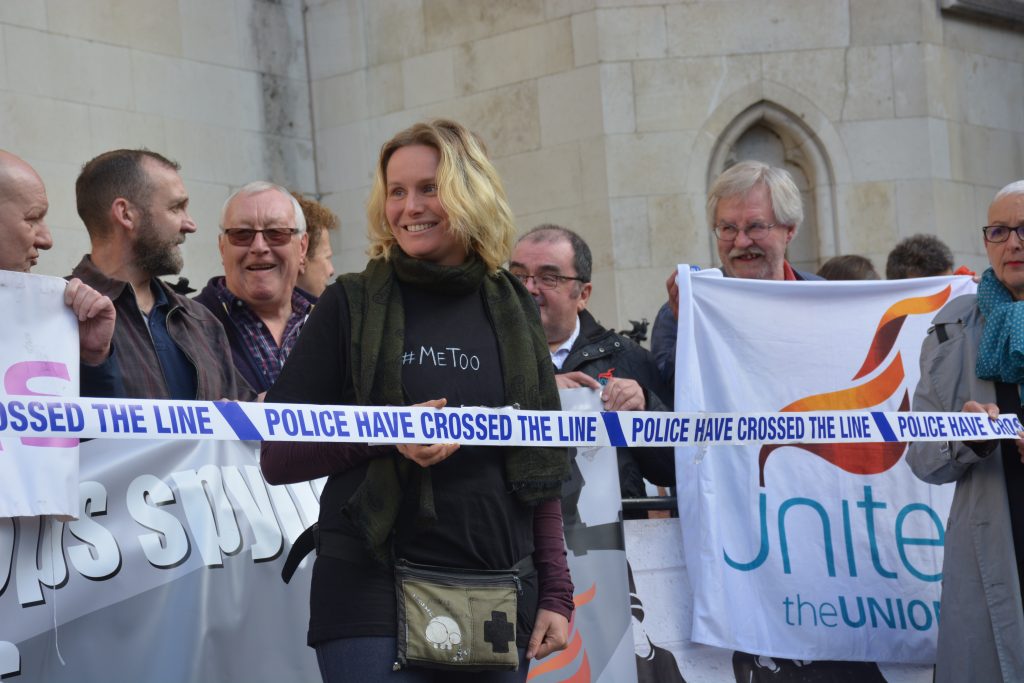 Police Spies Out Of Lives is organising a demonstration outside of the court in support of Kate and would welcome your support.
Thursday 27th February at 9.30am
Royal Courts of Justice
Strand
London
WC2A 2LL
Nearest tube stations are Temple and Holborn
ABOUT KATE'S CASE
Kate is in the incredibly difficult position of representing herself at the hearing, as legal funding is no longer available.
This is an important human rights case and if successful may lead to the law governing undercover relationships being changed. It also has the potential to reveal who knew what about officers' abusive behaviour during deployments.
The case has not yet come to trial. The police initially unsuccessfully applied for many parts of Kate's claim to be struck out. In their subsequent written defence, the Metropolitan Police have already made significant admissions, including admitting abuse of Articles 3, 8 and 10 of the European Court of Human Rights, and that Mark Kennedy's managers knew about the relationship. They deny all Article 11 breaches. They still deny many of Kate's claims, saying there was no systemic wrongdoing on the part of their officers or failure of the law, and refusing to examine how far up the command chain knowledge of this abuse went.
There is still much still to fight for.
SUPPORT KATE WILSON'S FIGHT FOR TRUTH & JUSTICE