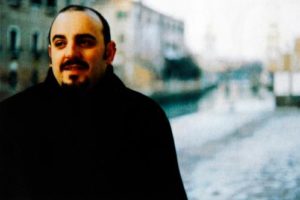 SDS officer Carlo Neri was named on Twitter earlier this week by an investigative journalist who has a particular interest in police corruption. The real name of Carlo Soracchi is now in the public domain.
Carlo Soracchi had long-term relationships with three women whilst undercover, from 2001-2005. He posed as a locksmith and left-wing activist, joining the Socialist Party and becoming involved in anti-racist campaigning. He befriended several well-known trade union activists, also changing many of their locks to 'improve security'. He was often seen on picket lines. Several of the men he befriended were blacklisted workers.
Sir John Mitting promised when he took over as Chair of the UCPI that if during the course of the Inquiry a woman discovered she had a relationship with an undercover police officer she had a right to know the officer's real name, and the Inquiry would inform her of it.
He then went on to state that it would be herdecision whether or not to publish the real name in the public domain. In doing this, Mitting has misrepresented it to be a personal and moral issue. We believe that this is a deeply unfair burden for any woman who has been deceived into an abusive relationship to have to carry. And it is not merely a personal issue – these inhumane and degrading relationships were state-sanctioned. This is part of a shocking anti-democratic scandal and should be viewed in this context, as a political issue.
In Soracchi's case, the women affected were not made aware that the journalist would make the name public. They were not informed of the name by the Inquiry but had discovered it themselves, with researchers and activists, when they found out the truth about Carlo in 2015. Mitting initially refused to grant a restriction order on Neri's real name but then went on to appeal to the 'humanity' and judgment of the women affected to keep the name confidential, for the sake of his family.
"We have been placed in an extremely difficult and distressing position by Mitting's approach, which was to use emotional blackmail to silence us. We believe the Inquiry should have named him. Carlo Neri waived his anonymity when he chose to deceive, manipulate and emotionally and sexually abuse women in this appalling way. We are relieved that Soracchi's name is now in the public domain and that finally there is some accountability, but the way in which it has happened is not ideal for us or for his family who were also victims of the Met's institutional sexism and abuse of power. If Mitting had dealt with it appropriately from the outset, this whole mess could have been avoided."
Mitting's track record in dealing with violence against women is appalling, as seen in the case of Nicola Stocker, which was rightly overturned on appeal recently by five judges who noted Mitting's legal error and failure of common sense.
Our own experience is an example of how he perceives the rights of women who have been subjected to inhumane and degrading treatment by men. In our case, by a man who was trained and paid to abuse by the state.
The Inquiry is not fit for purpose. With the current chair and no supporting panel of advisors, it cannot deliver the justice and accountability we need and the public deserve.
This is why we're crowd funding to pursue legal avenues to get the answers about how and why our most private lives were violated. Those responsible still need to be held to account and a clear message sent that such behaviour by the police must never happen again.
Please support us to continue our fight for truth and justice:
https://www.crowdjustice.com/case/spycops-inquiry-going-nowhere/
STATEMENT ON CARLO SORACCHI (NERI) HN104