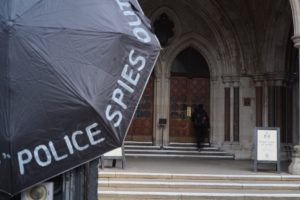 For those of us who have been caught up in the 'spycops' scandal – referred to as "core participants" in the public inquiry into undercover policing – this week's hearing at the Royal Courts of Justice comprised little more than hours of legalese and Kafkaeseque arguments based on redacted documents and closed sessions.
Continue reading "Undercover police abused female activists. But the inquiry is a farce" →








The second postcard in the series: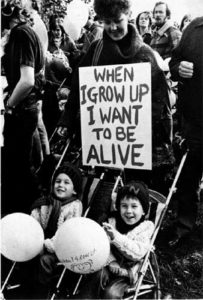 Continue reading "I lived at peace camps. We didn't deserve to be spied on" →








We all have a right to campaign for change without fear of state abuse.
Today, we give you a sneak preview of our new postcard campaign. We'll put up a different image each day for the next week; there are eight images in total.
Each postcard tells the story of one of the movements that was targeted for infiltration by these abusive police units. The accompanying text explains a little about the group's politics and activities, and some of what is known (so far) about the spying they suffered.
Both postcards and posters will be available for sale from next Wednesday, 14th February, onwards. Watch this space for details.